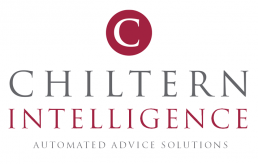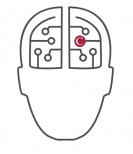 The Emerging Role of Artificial Intelligence in Financial Services
Artificial Intelligence (AI) was once the domain of fanciful science fiction books and films, but now the technology has become commonplace.
From driverless vehicles to virtual assistants like Alexa and Siri, AI has become a part of everyday life. Now AI is having a significant impact on financial services – from algorithmic stock trading applications, to credit card fraud detection and so-called "robo-advisers" providing investment advice.
Robo-advisers have seen a rise in popularity in recent years, especially among smaller retail investors. The ease of using an app to receive quick, customized investment advice suits the hectic lives of many consumers.
AI is also being used for more complex enterprise functions in financial services.
AI has further applications in financial services – whether it's using customer service "chatbots," applying AI to detect signs of market tampering, or financial institutions creating their own virtual assistants.
AI enables the automation of previously manual tasks, completing them in a fraction of the time that humans can, which in turn can free up resources at financial institutions to focus on other priorities, such as developing new products and improving customer experience.
Beyond automation, AI also provides the promise of altogether reinventing some ways of doing things.
However, while AI holds the promise of significant benefits in the financial world, there are also precautions firms must take. For example, companies need to ensure that AI processes are not violating data privacy laws and must understand how these laws function and interact with one another in different regulatory jurisdictions.
What does this mean for Advisers today
Automated advisory platforms allow firms and advisers to be significantly more cost-efficient in their advice delivery and execution, helping maintain profits even if the fee income declines. 

These platforms also allow to scale up operations and serve more clients of every size and type.
Technology aids transparency and trust. When all operations are running through the automated advisory platform, it is easy to report to the client exactly what is happening, and why.

Similarly, periodic reporting—quarterly, yearly or as often as the client wants—can be easily automated as well. The best automated platforms will record each interaction, as well as any client feedback, both for regulatory purposes and to enhance future interactions.
Watch this space, Chiltern Intelligence is coming soon